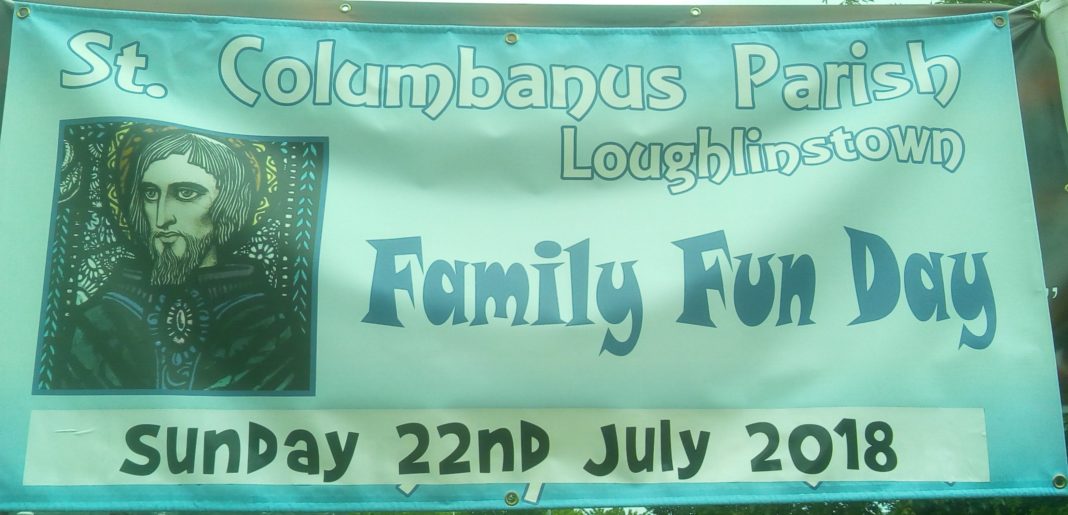 What A Fantastic Fun Day We Had. 
We had a great turnout and support from parishioners, local community and visitors to our parish.
A very big thank you to all the organisers and volunteers and all who sold tickets or collected spot prizes to make a great day possible.
A very special thank you to Patsy Kelly, John Matthews and Séan Griffin for the tremendous amount of work they carried out on the day and in the weeks running up to our Fun Day. Thank You Patsy, John and Séan!!
The winners of our Big Raffle were:
1st Prize: John Kelley, winner of the 32in Toshiba Flat Screen T.V.
2nd Prize: Sean Wallace, winner of the Weekend break.
3rd Prize: Conor McGillycuddy, winner of the meal for four.
Other Prize Winners were:
Best Gran: Chris Cryan
Bonnie Baby: Sophie Joyce
Name The Doll: Katylen Grant
Count The Sweets: Jamie Power
Guess The Weight Of The Cake: Fr. Paul Coyle
Congratulations to them all.